Demos Family Kitchen
Regular price
Sale price
$59.95
Unit price
per
Sale
Sold out
Feed the family a spaghetti meal with fresh, homemade sauces.
Each spaghetti meal includes 2 pounds of uncooked spaghetti noodles & 64 oz. of the frozen sauce of your choice.

The following sauces are available
Meat
Marinara
Alfredo
Basil Pesto Alfredo
Chili
All Spaghetti Orders can serve up to 8 people.
Due to the perishability of our product, we ship on Monday, Tuesday, Wednesday.  We only ship within the Continental U.S. 
UPS only allows guaranteed shipping for Next Day Air services. Therefore please select a Next Day Air service for the following states: WA, OR, ID, MT, WY, CA, NV, UT, AZ, CO, NM, SD, ND, MN, VT, NH, NE, ME, PR, HI, & AK.
We will contact you via email to upgrade your shipping should you select a non-guaranteed delivery in the states listed above. After 3 attempts to notify you to upgrade your shipping, we will cancel your order.
NOTE: Because we only ship Mondays, Tuesdays, and Wednesdays, The "Delivery Date Picker" is the date that the package will be shipped (not delivered). 
Click

 

HERE to learn more about shipping guidelines & exceptions
Click HERE  for Preparation Instructions
Share
View full details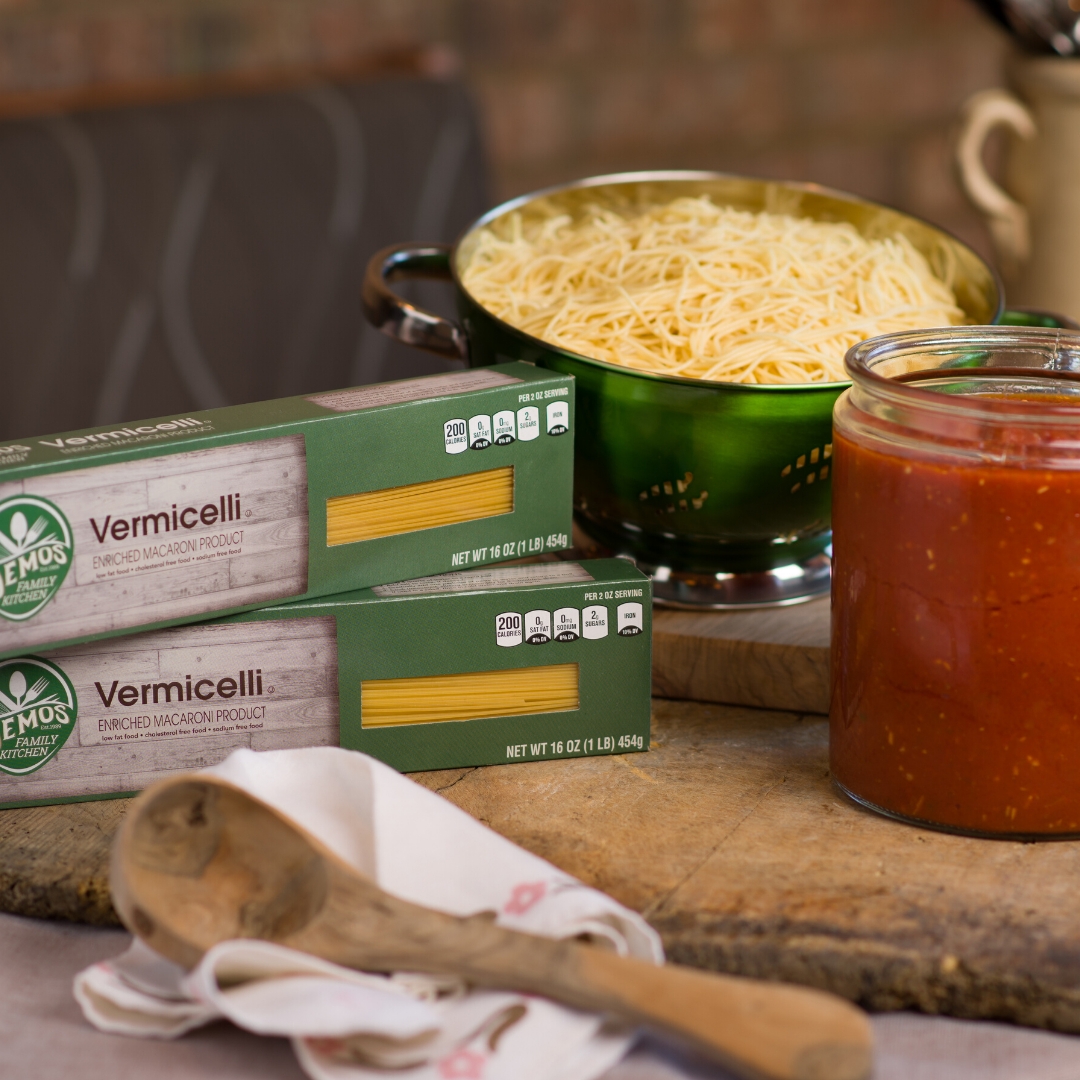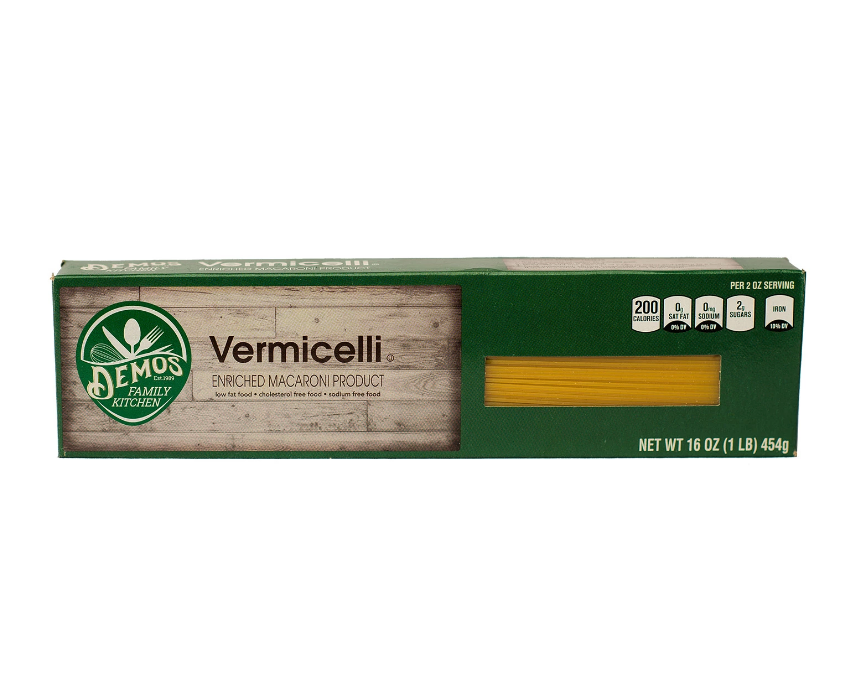 Missing items
Ordered a family pack that was suppose to come with 2 lbs of vermicelli spaghetti which it did not. 2 sauces only. Thats not what is described in the picture or description
Good but missing item
Ordered the family 2 sauces that was suppose to come with 2 lbs of vermicelli noodles and it dis not.
Fabulous as always
Ordered several spaghetti meals for the 5th or 6th time this year. My ranch dressing was left out of the box which was tragic as it is delicious and my family was looking forward to it. Customer service did a quick refund and I'll get it next time. Marinara and Alfredo was great again and I'm happy for the thin spaghetti instead of regular spaghetti that was sent the last few times. I miss the vermicelli though because it is most like Demos' in person. Overall, very satisfied and will order again.
Awesome spaghetti
This spaghetti is yummy! I love the meat sauce and the chili sauce. Excellent. I have had this delivered to a friend who was injured and couldn't cook for the family and a family who lost a loved one. (Sure did beat the typical funeral food!) I have even had this shipped to my accountant son, who is working long hours during tax season and needed something wonderful to heat up and enjoy. The meatballs are divine. Folks who like Alfredo sauce have loved it, too. Highly recommend!
Best Marinara Ever!
Extremely happy with the marinara sauce. A family favorite. The flavor is wonderful. It doesn't get any better than this sauce