Demos Family Kitchen
Regular price
Sale price
$5.99
Unit price
per
Sale
Sold out
Share
View full details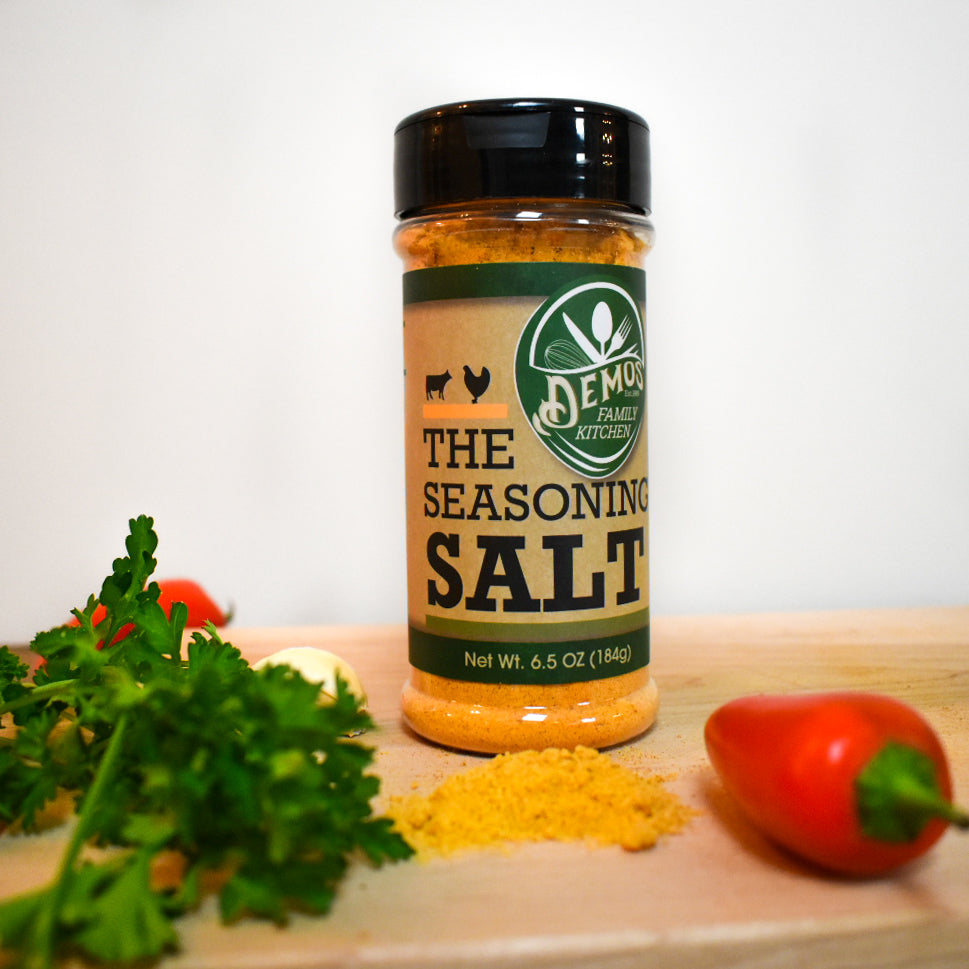 The Best of the Best
This is our go to "House Seasoning" at our house. It goes on everything. Growing up in Murfreesboro and now living out of state, Demos' holds a special place in my heart. We buy the seasoning anytime we are home and order it online if we run out between trips. There's always a bottle or two in our pantry!
Thanksgiving Turkey
I marinated a 23lb turkey over night with buttermilk and Demos seasoning salt. I put it in the smoker and injected it with a mixture of melted butter and Demos seasoning salt as well. It was the best turkey we have ever had!
Best Seasoning Ever!
I use Demos Seasoning Salt on everything I cook except oatmeal! It brings out the flavor in chicken, steak, and vegetable soup. I wish Demos had a location in East Tennessee.
Demo's seasoned salt
Love this salt I put on Hamburgers and deep fried potato rounds grand daughter loves them that way. ordered one day and it was delievered to me in 3 days ,great service
Best seasoning ever
We love this seasoning and use it on burgers, steak, and chicken. I'm sure it would be great on pork too. Wish it didn't cost so much for shipping. More than the seasoning, but without a Demos restaurant near me, I had to pay it to get this great stuff.